ISPS Compliance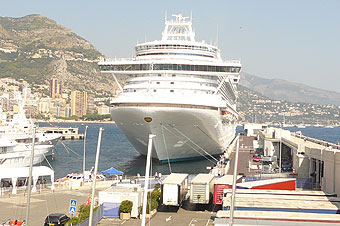 Since 2005 SecureScot has provided expert guidance and training to both ship and port operators on a global basis.
Our intimate understanding of the operational application and legislative requirements of the Code is the envy of our competitors.
We provide ISPS training in all disciplines: SSO, CSO, PDSD, PSA, PFSO and PFSO Refresher.  Ancillary courses include Aggressive Passenger Management for passenger ship crew; Port staff security awareness training.
Our links to the UK Government, EMSA and Flag States ensure that all State requirements are built into our training and consultancy.  The Code is a minimum standard and many Contracting Governments have legislated beyond the Code requirements, SecureScot take account of such legislation in their training and consultancy activities.
Be assured that trusting SecureScot with your ISPS obligations will ensure full compliance with quality.
For more information on our IPS Code for Ships and Ports, please call us on
0141 416 7007
 or use our
online enquiry form
.